Christina Aguilera's 'Let There Be Love' Leaks in Full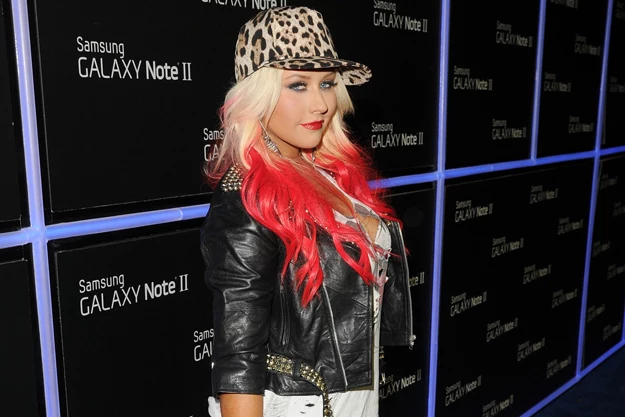 Christina Aguilera is stoked for 'Lotus' to hit shelves, and so are her fans. Xtina's tracks are being released, some unintentionally, little by little, and so far they haven't disappointed. The latest to leak? 'Let There Be Love,' which is a pure dance pop ditty.
Rumored to be the second single off of 'Lotus,' 'Let There Be Love' is a frenetically paced dance song that still allows Aguilera's voice to take center stage in spite of heavy production. The track is written and produced by the same hit-making coalition behind 'Your Body': Max Martin, Shellback, Savan Kotecha and Tiffany Amber. While we loved 'Your Body,' the song didn't ignite the charts, stalling at No. 34.
The song is a far cry from the minimalist 'Beautiful'-style ballad 'Blank Page,' but it's also conveying a completely different meaning. Whereas Aguilera was woeful on 'Blank Page,' she's lustful on 'Let There Be Love': "Feels so good that I can't hold back / Just like that / Hit the right spot / Making my eyes roll back."
'Let There Be Love' may be a similar vein to 'Your Body,' but Xtina says there's more than just her "dirrty" side on 'Lotus.' "'Your Body' is only one dimension of a very multi-layered record," she said. "Everything comes from a very sincere place, whether it's about having fun or feeling vulnerable. I wanted it to resemble the rebirth of myself as a woman, embracing all things me at this stage in my life: Freedom, independence, excitement and just having fun."
Listen to Christina Aguilera, 'Let There Be Love'

Source:
Christina Aguilera's 'Let There Be Love' Leaks in Full