Demi Lovato Bashes Twerking (But Not Miley Cyrus)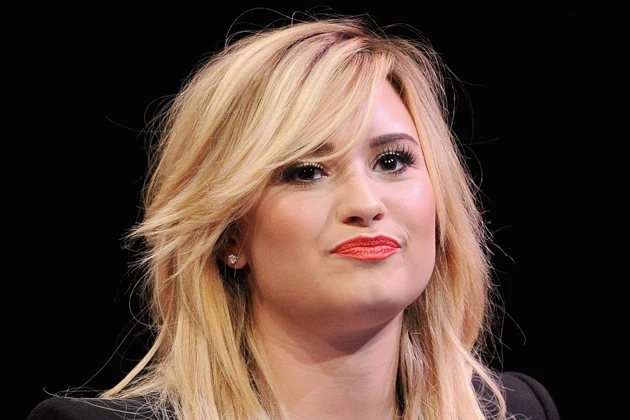 Count Demi Lovato on the same side as One Direction's Harry Styles in the national debate on twerking: just say no!
Demi took to Twitter yesterday (Sept. 3) to call for a ban on the word that has been in the media so much lately it was officially entered into the Oxford dictionary last week! The booty-shaking craze grabbed the national spotlight with that now-infamous Miley Cyrus performance at the MTV Video Music Awards, but Demi goes to lengths to make sure no one thinks she's criticizing Miley.
Check out Demi's series of twerk-related tweets:
Can the world stop talking about twerking please?

— demetria lovato (@ddlovato) September 3, 2013
Btw – no shade thrown.. Don't even try to start that crap. Haha… the term twerking just needs to disappear like the word swag does too..

— demetria lovato (@ddlovato) September 3, 2013
I just don't know what happened to the word "dancing"…. Can I getta amen?!!

— demetria lovato (@ddlovato) September 3, 2013
In other news, Demi dishes on '25 Things You Don't Know About Me' in the new issue of Us Weekly. You'll have to check out the magazine for the full list, but here are a couple of intriguing sneak peeks:
– "My old AOL screen name was along the lines of 'Little Kelly' because I was a huge Kelly Clarkson fan."
– "I can quote every word of 'Mean Girls' and 'Girl, Interrupted.'"
– "I had my Sweet 16 at Applebee's."
The issue is on newsstands now in New York, and is available on Friday (Sept. 6) in the rest of the country!

Source:
Demi Lovato Bashes Twerking (But Not Miley Cyrus)