Justin Bieber's Poser BFF Requests Restraining Order Against Singer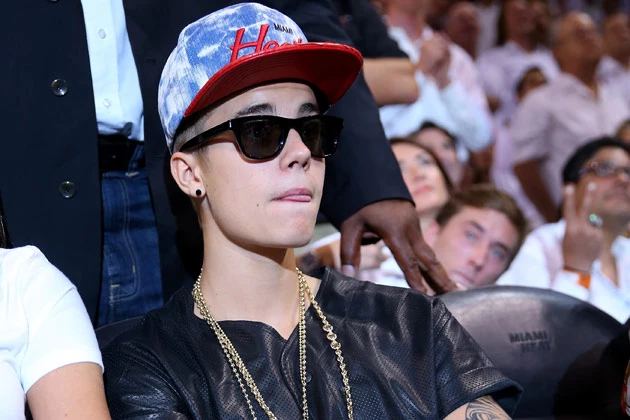 Okay, Beliebers, we know you like to protect your idol Justin Bieber, but the death threats have got to stop. King Kevi, the guy who recently spoke out about JB's drug use and partying, says that the singer quickly tweeted his phone number, which resulted in Justin's 40 million devoted Beliebers sending Kevi death threats. Yikes.
In fact, Kevi is taking these threats so seriously, that he's filed a restraining order against Justin himself! According to TMZ, the Biebs can't tweet about Kevi any longer and has to keep a distance of 150 yards. We get that Beliebers want to keep Justin's reputation squeaky clean, but the death threats are becoming a common theme for the fan base and that's not a good look.
Some of the tamer Belieber tweets included:
Haha kid kevi is tying to get a restraining order from beliebers. But there's so many of us he could never get away

— -A (@avonstalker) June 18, 2013
HAHA KING KEVI IS SCARED OF US

— PIMPLE BOOTY STRIPPA (@Glice8PackJuJu) June 18, 2013
This whole situation is playing out to be quite dramatic, with Kevi alleging that Justin Bieber smokes weed and throws wild parties — certainly not the most insane accusations we've heard about a pop star. Bieber, however, maintains he's never met Kevi. Very strange, indeed!

Source:
Justin Bieber's Poser BFF Requests Restraining Order Against Singer