Lea Michele's Friends Call Her 'Grandma' + She's Fine With It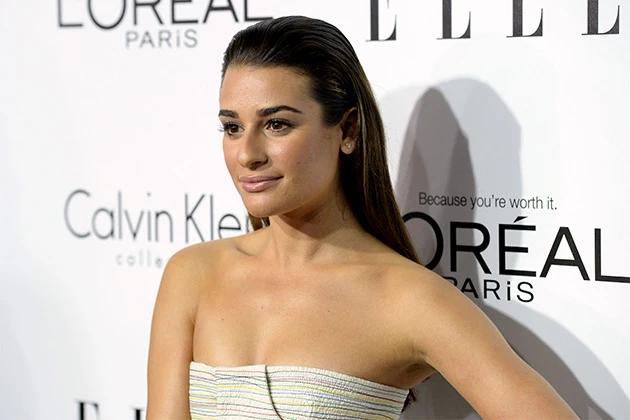 Lea Michele might have posed in a sexy new shoot for Miley Cyrus' fave photographer, but that's pretty much where the comparison between the two singer-actresses ends.
"My friends call me Grandma, but like, Grandma's killing it right now," Lea says in the latest issue of V magazine. "I'm pretty sure Grandma nailed it in a half-naked Terry Richardson shoot, okay? So I'm fine with it. I just do my thing. I do what's best for me. That's it."
What's best for the 'Glee' star, who's been busy launching a solo music career and writing a new book? Maybe a little rest between projects.
"I don't like things that other people like," she says. "I don't like clubs or crazy, loud music. I don't drink a lot, and maybe that makes me boring, but I'd rather be in bed watching 'Homeland' with my cat, Sheila, eating a sandwich."
While working on her debut album, 'Louder' (out March 4), Michele also had to find time to grieve boyfriend and co-star Cory Monteith, who died of a drug overdose last summer. The track 'If You Say So' was written shortly after his death. "I can't talk about it until people hear it," she says. "I just feel like people should hear it and I don't know if I'm ever going to talk about it. It's just one of those things where I understand what it means and you can take it or leave it. That song is for me."
But her new book, titled 'Brunette Ambition,' is for her young fans. "I wanted to show young girls that you don't need to fit in with everyone and do what all the cool kids are doing," she says. "My drive and focus have gotten me to where I am."