Motorcycle Safety & Awareness Urged in the Southern Tier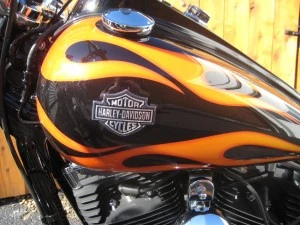 Motorcyclists are taking to the road in greater numbers now that the weather has improved and that, unfortunately, usually means an increase in crashes, either involving the biker alone or with other vehicles.
Riders and the drivers of other vehicle are reminded to be extra cautious, being aware of the presence of motorcycles on the road, and, for bikers, getting used to riding again.
Meanwhile, Delaware County Sheriff's officials say a Walton man sustained serious injury after he lost control of his Harley Davidson on State Highway 10 near Bob's Brooke Road in the Town of Walton April 14.
The bike left the road and overturned in a ditch.
61 year old Kenneth Kokoszka was airlifted to Wilson Hospital in Johnson City.
Investigators say, at this time it is not believed that alcohol was a factor.